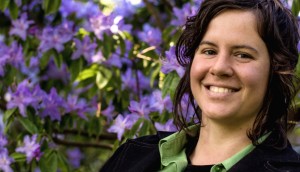 Dr. Dawn Reardon
Dr. Dawn Reardon is a naturopathic physician (ND) licensed by the state of Washington who specializes in natural treatment for common health disorders, endocrine (hormonal) conditions, digestive conditions, autoimmune disease, and mental health.
She is a graduate of Bastyr University, which provided a 5 year clinical education, as well as an opportunity to participate in research for 4 of those years through fellowships funded by the National Institute of Health (NIH).  She also received a Bachelor of Science degree from the University of North Carolina at Asheville in Environmental Studies and Biology, and graduated as an honored research scholar.
Dr. Reardon is a passionate naturalist and herbalist and is skilled in the art of wildcrafting (harvesting herbs from the wild and making botanical medicines), and can frequently be found in the Cascades and Olympic mountains searching for medicinal and edible plants, jumping in rivers, or polar diving in the Puget Sound.  She has studied medicine and health from many world perspectives including naturopathic medicine, western pharmacology, Chinese medicine, qi gong, intuitive development, shamanic traditions, and mindfulness.  From these world perspectives, she has gained tools and medicines to work holistically with the physical body, mind, life force, qi (vital energy), and the spirit.
Dr. Reardon has many hobbies besides ravenously studying world perspectives of medicine—they include writing, homebrewing, making soap, home building and restoration, gardening, distilling, polar diving, harvesting shellfish, qi gong, playing music (strings, frame drums, melodic percussion), traveling, and learning how to fix things.